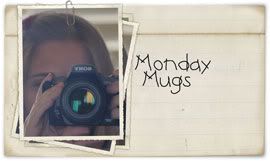 LOVE this idea. Got from my bloggy friend Heather, great idea Heather!
Are you in need of a mindless Monday Blog post? Are you struggling to deal with the weekend being over and can't muster the strength to type a single word? Well, Monday Mugs are for YOU! I may or may not "borrow" ideas from IheartFaces and post my interpretation of their weekly theme. Without submitting my photo for judgement and not being forced to follow the rules.

Mondays are hard! Blogging on Mondays shouldn't be!

Today's theme for Monday Mugs is: Then and Now
I chose pictures from the girl's first summer and now because we are anxious for summer weather to be here!
Then
Now
Then
Now
Check out others' posts on
Heather
site!